Don't Work—Get Paid—Civil Servant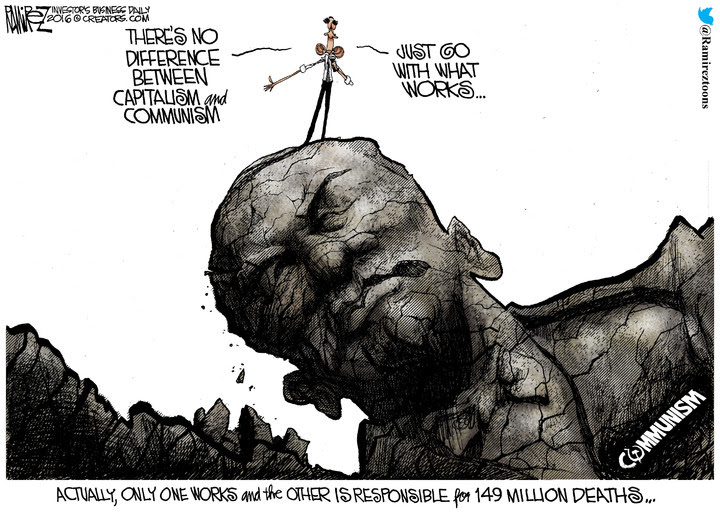 Do not think about, write about or deal with  human behavior without determining the effects of incentives. It's not their money, of course they'll waste it.
      This is a perfect example or Orwell's point that, under socialism, all animals are equal, but some are more equal. Don't go to work and get paid anyway. Hmm.
Sick days taken by teachers in Ont. cost province almost $1B: report
Empty classroom
Allison Jones, The Canadian Press
TORONTO — A published report says Ontario teachers' sick days cost school boards nearly $1 billion last year.
<insert>
     A billion here, a billion there, it soon adds up.
The Globe and Mail reports that the not-for-profit School Boards' Co-operative Inc. calculated the cost and found that the average number of sick days teachers and education workers took last year was significantly more than four years prior.
In 2012, the Ontario government took away teachers' ability to bank unused sick days and capped the number of sick days they could take at full pay at 11.
<insert>
      As they say in Civil Servant Land, "Eleven more days of vacation because we only have 170 so, obviously, we need more."
The Globe reports that School Boards' Co-operative Inc. found that teachers and education workers took an average of 10.29 sick days each last year, up from 8.86 days four years ago.
School Boards' Co-operative Inc. refused to release a copy of the report, saying it was up to individual school boards, but several boards contacted Tuesday did not return messages.
Premier Kathleen Wynne did not respond directly to the report Tuesday, instead talking about the money the government saved by ending the practice of banked sick days.
"In terms of the analysis of what that means and the funding, as I said, we can get you those numbers, but what I know is that the reason the change was made is that there were hundreds of millions of dollars being paid out in paid sick days and that was not a system that really anybody else had access to in the public or the private sector," she said.
"So that change was made and now those sick days do not create a lump sum payment at the time of retirement."
Education ministry staff were not able to provide the figures Wynne promised for more than seven hours, but ultimately said that there was a one-time savings of $1 billion when the changes to sick days were made.
A further $130 million was saved in the 2012-13 year, $231 million in 2013-14 and $264 million last year due to eliminating banked sick days as well as scaling back retirement gratuities, the ministry said.
Neither the Ontario Secondary School Teachers' Federation nor the Elementary Teachers' Federation of Ontario would comment.

<end>
      Work harder taxpayer, these people are depending on you.
Government Job or Respect–Which'll It Be?
Cheerio and ttfn,
Grant Coulson, Ph.D.
Author, "Power Teaching: How to Find Someone to Teach Your Child when the Education System has Failed."
Cui Bono–Cherchez les Contingencies